Here is a lock that is not a boat at all, only in the secondary sense, with three gates instead of two and a round bay. At the crossroads of the canals, this lock like no other links Agde to the Canal du Midi. It allows boats to manoeuvre inside the lock chamber to choose their exit freely. Built in black basalt stone, it was originally – in 1676 – 29.20 metres in diameter and 5.20 metres deep.
This river roundabout serves Béziers, via the Portiragnes lock, the Etang de Thau via the upper course of the Hérault and the Prades lock and Agde to the south via the lower course of the Hérault downstream of the Pansière dam. Each of the three gates opens onto different water levels, a fundamental "detail" that makes it unique in the world. For example, for the Béziers reach, one goes up to go to the pond and down to go to Agde.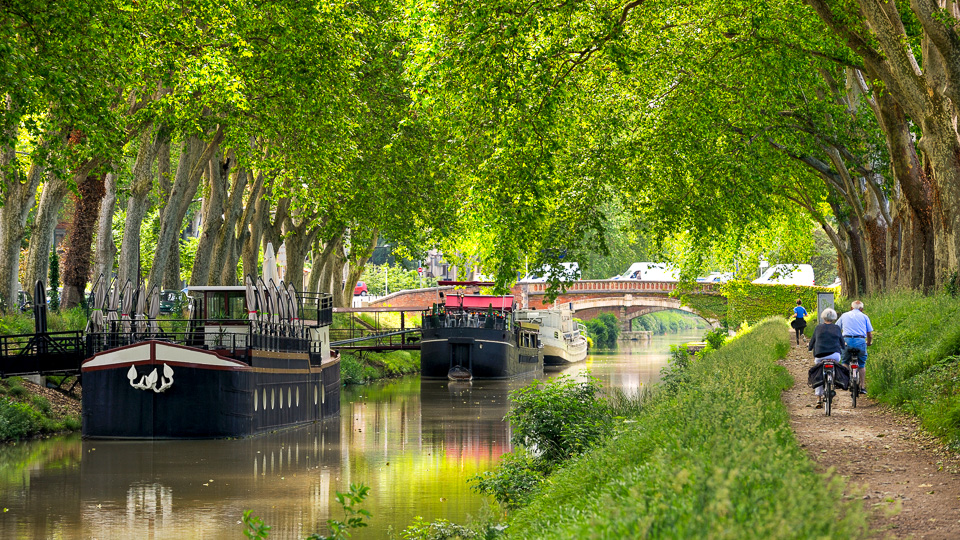 Initially, a small social and economic life was organised around the lock with an administrative building, stables, shops and a chapel. Dismantled in 1978 to make it compatible with 38.50 metre long barges (Freyssinet standard), the Agde round lock still has a twin sister in the Cher: the Lorraine round lock. This lock connects the Canal Latéral à la Loire and the Allier. However, it should be noted that it does not serve three different water levels 😉
If you pay attention, the old part of the lock still reveals the stones cut in the original black lava. It should be noted that part of the town of Agde was built from this material. Not far from this open-air rotunda, a strombolian volcano, the Mont Saint-Loup, has been sleeping peacefully for 740,000 years.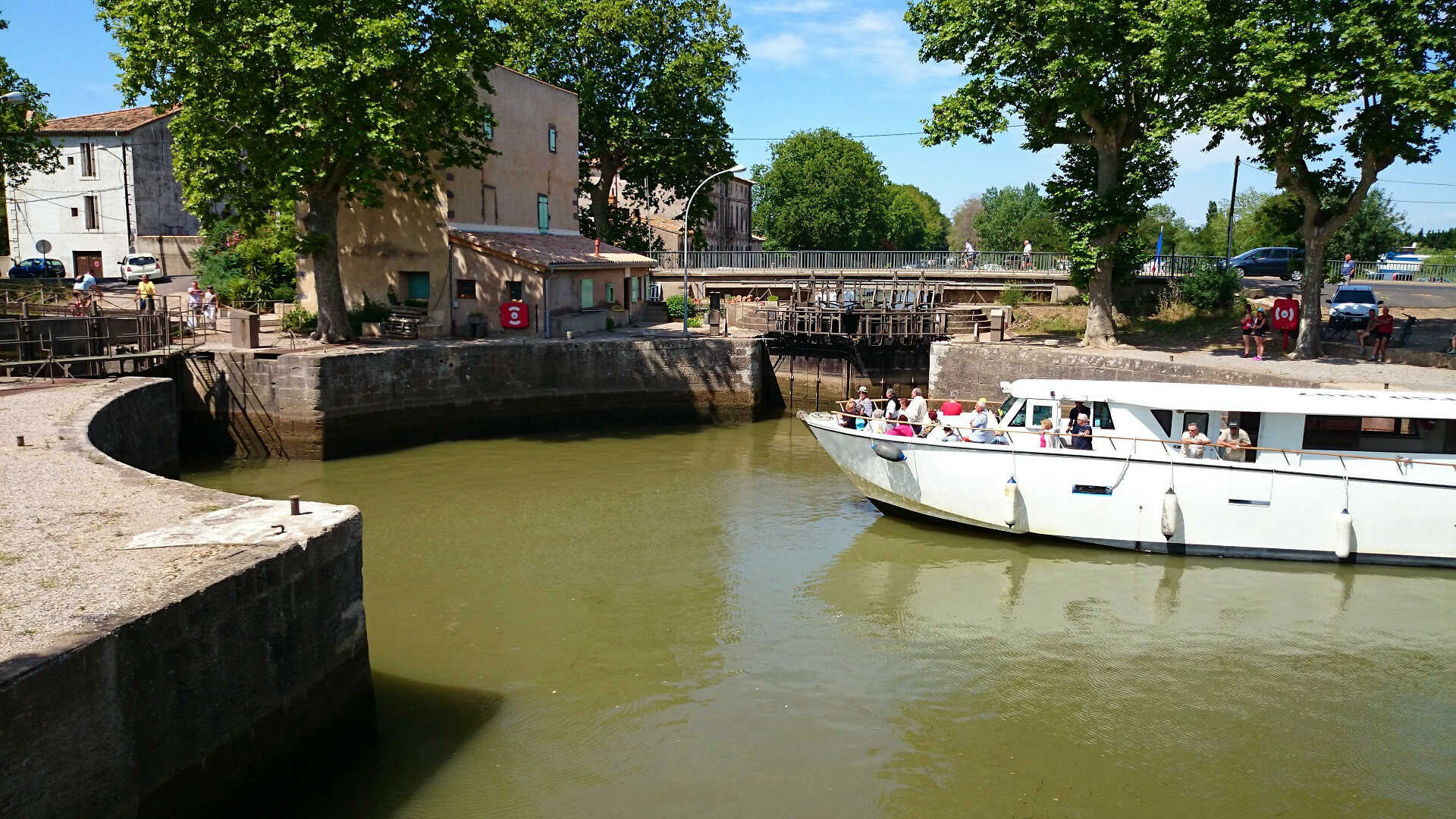 Watching a boat manoeuvre through the lock (known as "sassement" or "lockage") is an unlikely and rare experience. Located 15 minutes from the Port Marseillan complex (formerly Port Marseillan, powered by Miguel Espada, its main investor), the round lock of Agde is a recommended diversions to include in your Hérault RoadTrip.